Toshiba Home Appliances introduces "Toshiba Lifestyle Centre" in India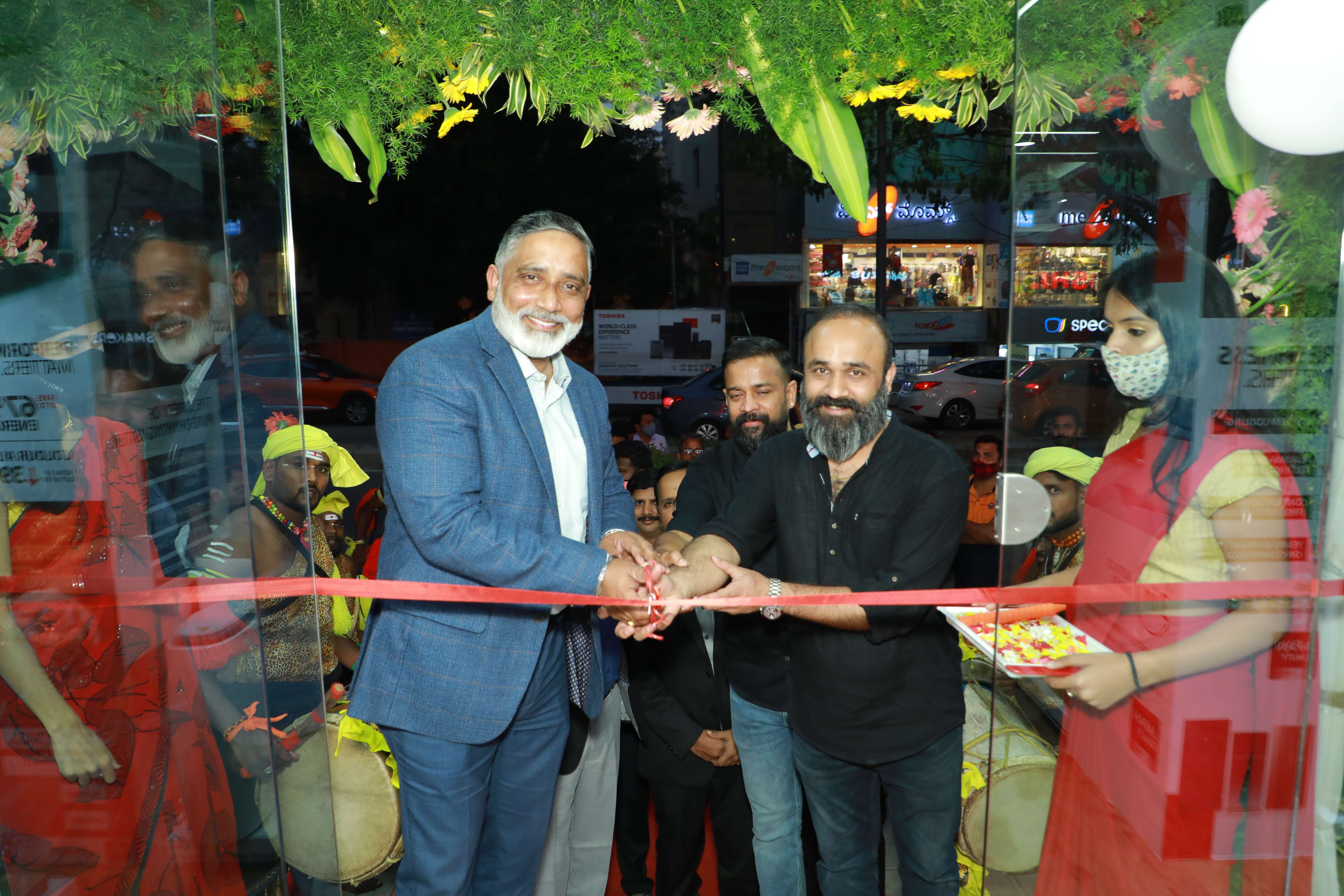 We are delighted to announce the inauguration of Bengaluru's first Toshiba Lifestyle Centre. The centre will showcase the complete range of meticulously crafted lifestyle appliances, designed to simplify life at home for everyone. Mr. Pranab Mohanty, Vice President & Business Head Toshiba HA Business inaugurated the Lifestyle Centre.
The whole team made sure to follow required social distancing protocols to keep everyone safe.
Toshiba home appliances are designed, engineered and manufactured with uncompromising attention to the details that matter most to people. Every process is influenced by the overarching Takumi Philosophy – the obsessive quest for perfection in every detail. And it's that level of focus that guides Toshiba in designing innovative home appliances for everyone.
The new Lifestyle Centre will allow consumers to experience the innovations inside Toshiba appliances in an immersive manner and understand how the appliances elevate one's lifestyle in terms of both convenience and stature. The range perfectly amalgamates design with functionality, and promises a higher level of comfort and class, which the visitors are sure to experience.
The Lifestyle Centre will showcase the latest range of superior home appliances from the house of Toshiba which includes Refrigerators, Washing Machines, Washer Dryer, Dishwashers, Air Purifiers and Water Purifiers.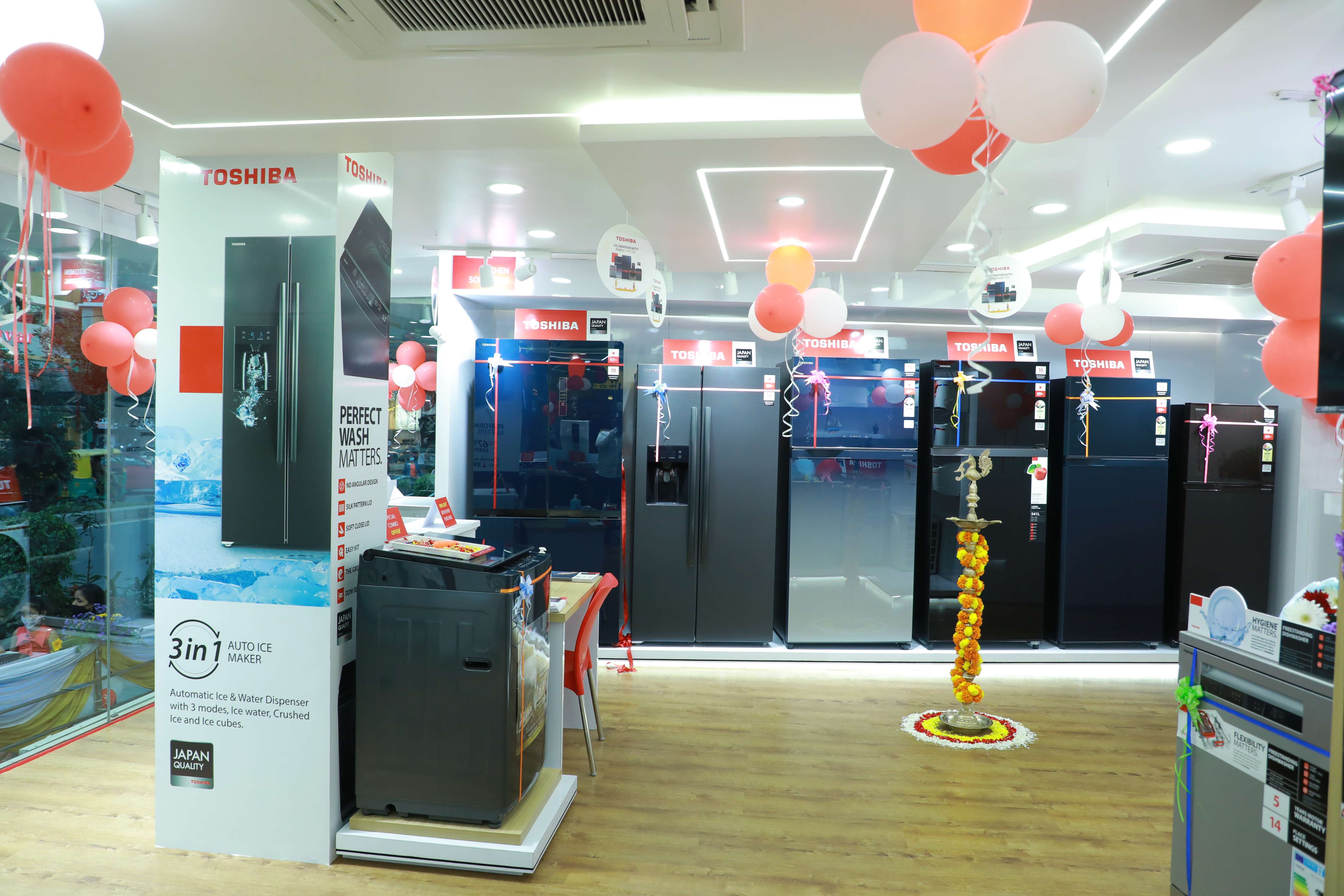 The range of Toshiba home appliances will be available with exchange benefits, attractive finance schemes, great cashback and discount offers. Visit the link below to find the complete offer details:
Offer link: bit.ly/2K6uktS

About Toshiba home Appliances
Toshiba Refrigerators come equipped with innovative features inside like Plasma+ Pure Deodoriser and Ag+ Crisper, which restrict bacterial growth, ensure good hygiene and keep fruits and vegetables fresh for a long time. Moreover, the smart 3SystemTM Cooling avoids mixing of odours with independent and efficient cooling systems inside.
The wide range includes multi-door, side-by-side, and double door refrigerators. Available in spacious capacity from 252 Litres to 661 Litres, Toshiba has kept the details of every home and family in mind.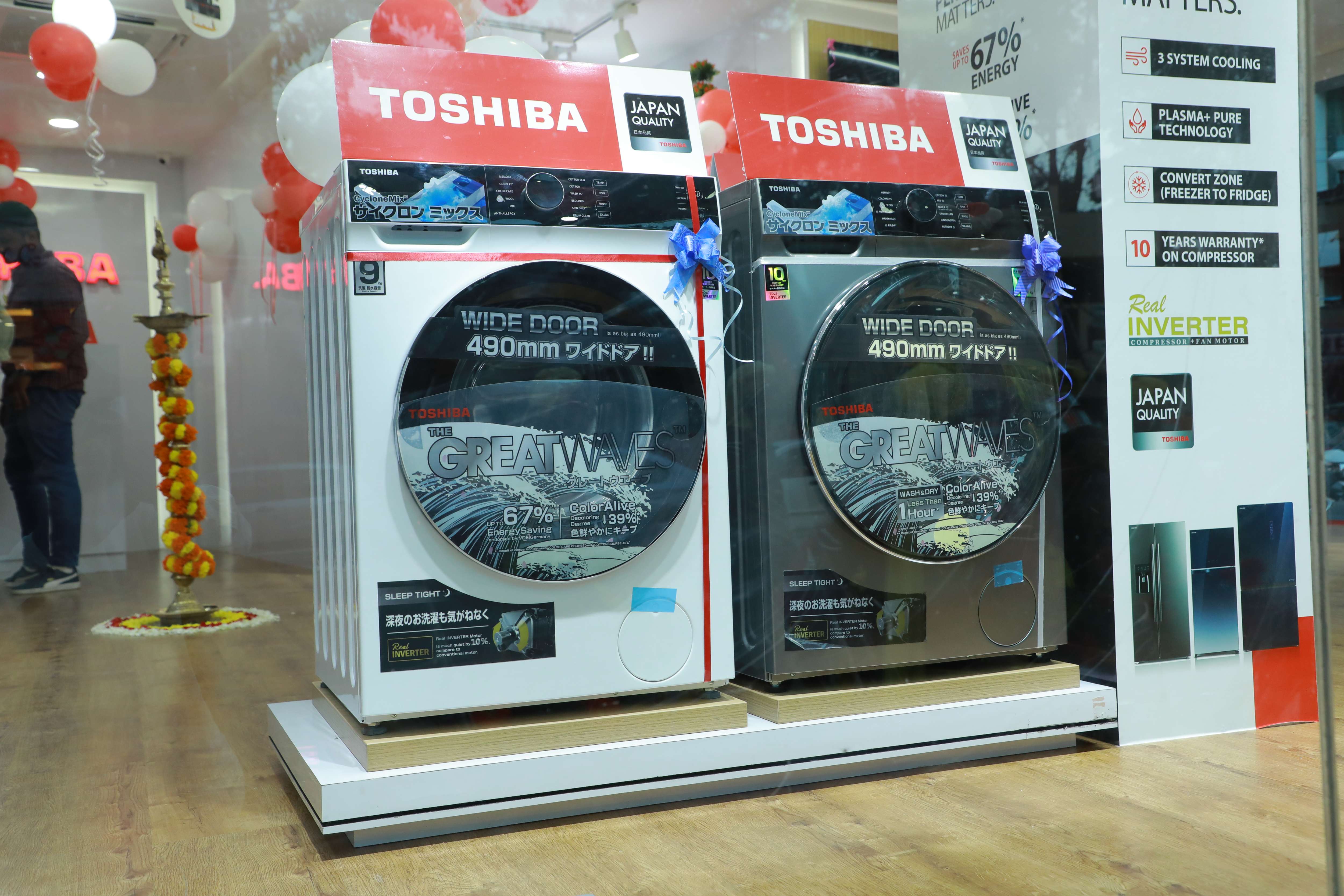 Toshiba Washing Machines ensure good hygienic safety for the whole family. The smart ColorAlive Program reduces colour-fading significantly and protects the fabric with great care. The GreatWaves Technology ensures complete hygienic protection, powerful washing performance and amazing energy savings. The segments range from front load (7.0kg, 8kg and 9.0 kg), top load (7.0kg, 8kg and 9.0 kg), semi-automatic (7.5kg, 10.5kg and 12.5kg), and the washer dryer (11kg).
Toshiba Dishwashers give you the surety of hygienically cleaned dishes with high 70°C temperature Toshiba Hygiene wash program for the safety and care of your family. Washing at 70°C temperature is not possible by hand. They also have flexible usage options like Loaded Height Adjustable Upper Rack with Slidable Tray. They promise the most silent operation at 49 dB, for a much more simplified home experience. And the 14-Place Setting promises to remove all dish-cleaning worries.
Toshiba Water Purifiers give your family the promise of absolute purity, with many innovative features like UV Last Point Purification that ensures complete safety and freshness in your drinking water till the last drop. The range of purifiers has a replaceable tank design with choices of Stainless Steel Tank and Plastic Tank.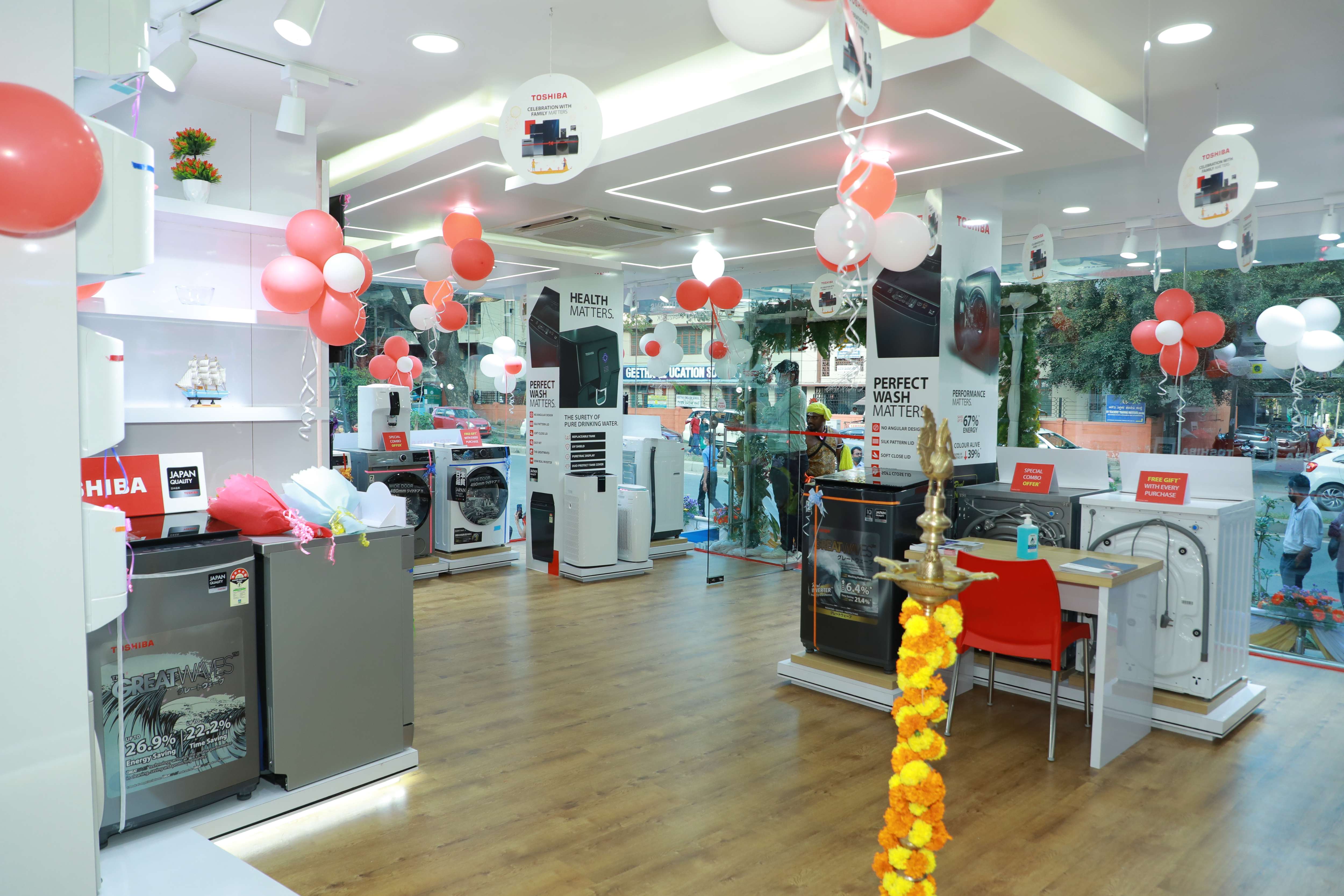 To keep the indoor air quality safe and secure for the whole family, Toshiba Air Purifiers come equipped with IO Shield Technology and Multi-stage Purification that ensure the highest level of protection against TVOCs and PM2.5 particles. They offer long-lasting protection from allergens and other harmful particles with a filter life of up to 3000 hours, wide purifying area and a hassle-free user experience.
Toshiba Lifestyle Centre showcases a whole new range of innovation and detailed understanding of class and convenience at home for everyone with their home appliances. With the trusted reliability of superior Japanese technology inside, Toshiba home appliances offer state-of-the-art features and the promise of amazing benefits that will enhance life at home for the entire family